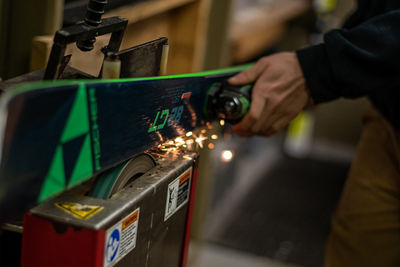 ENSURE YOUR EQUIPMENT IS UP TO WILDCAT STANDARDS
We proudly offer a wide variety of technical tuning available right in the Wildcat Mountain Base Area. If technical needs arise, let our qualified and certified staff mount your releasable bindings, perform base work, wet belt, stone grind and overnight tuning and waxing services.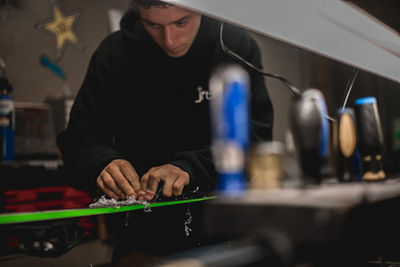 Tune & Repair Packages
Buy 5 tunes and get one free! Choose from a selection of 6-Pack Tunes below, great for gifts or everyday convenience throughout the season.
6-Pack of Basic Tunes: $150
6-Pack of Full Tunes: $200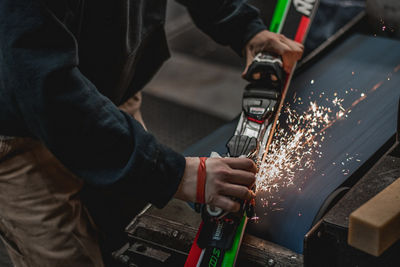 Seasonal Service Plan
Maximize your season of on-snow performance with Wildcat Mountain Seasonal Service Plan. Leave your skis/snowboard overnight or each week through the season and let our ski techs keep your equipment in top shape all-season long.
$199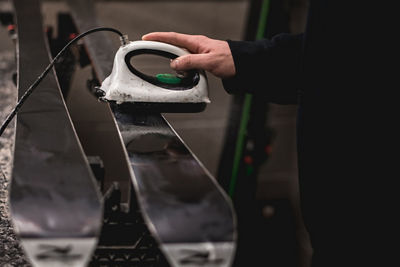 Hotbox Wax Treatment - The Ultimate Ski & Snowboard Service
The Wildcat Mountain Tune Shop is now proud to offer a "Full Service Spa Treatment" for your skis or snowboard using our Hotbox. When your bases get dry, turn white in color, have no glide and generally start looking rough, they need wax! That's where the Hotbox comes in. The heat from the hotbox opens the pores in the base structure of your skis or snowboard to allow the wax to penetrate and be absorbed into the base creating a much harder, faster surface thus also helping to preserve the base.
Please note: (2 day minimum, Alpine Skis or Snowboards are required to be NEW or just tuned)
$35
Service Rates
| Type of Tune or Repair | Rates |
| --- | --- |
| Basic Tune - Side Edged, Belt, Edge Polishing & Hot Wax | $30 |
| Full Tune - Side Edged, Belt, Stonegrind, Hand-filed Edges, Polishing & Hot Wax | $40 |
| Race Tune - Side Edged, Belt, Stonegrind, Hand-filed Base & Edges, 4 Stone Polishing Process And Temperature Specific Swix Wax | $50 |
| Rust Removal | $10 |
| Hot Wax | $15 |
| Hot Box Summer Tune - Full Tune, With Hot Box Session. Option To Leave A Thin Coat Of Wax On To Protect From The Summer Elements, Leaving Skis Fast And Ready To Go For The Start Of Next Season. | $55 |
| Basic Base Repair | $10 |
| Test & Adjust Bindings - Alpine | $25 |
| Mounting Release Bindings - Alpine | $40 |
| Mounting Non-release Bindings - Snowboards & Telemark | $25 |