Enjoy spectacular views of Mount Washington & the surrounding Presidential Mountain range.
To view the Best Scenery in the East - consistently named #1 by SKI Magazine Readers, ride aboard our high-speed quad to Wildcat Mountain's 4,000+ foot summit and 360 degree views.
What to Know Before You Go:
Last chair up is at 3:30pm and last chair down in at 4:00pm
All guests must be able to approach the chairlift load point under their own power.
Pets are not permitted on the chairlift.
Children in carrier packs are not permitted on the chairlift.
This activity is weather dependent.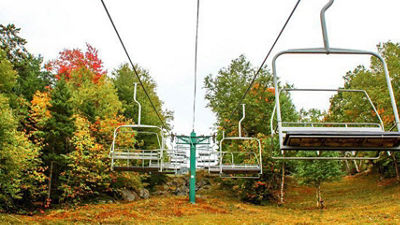 Hours & Rates
Summer Hours: June 25 - September 4 | 9 a.m. - 4 p.m. | Saturdays & Sundays
Pricing:
Adult (13+): $20
Child (12 & under): $16